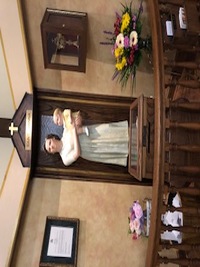 The Shrine is located at Nativity of Our Lord Parish, Warminster, in beautiful Bucks County, PA, Archdiocese of Philadelphia.
---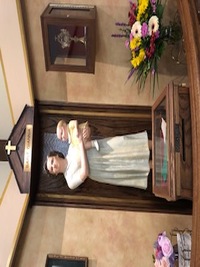 The Shrine underwent a significant improvement with the unveiling of the St. Gianna statue in April, 2006.
---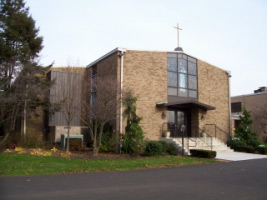 A match exists between Nativity of Our Lord Parish and St. Gianna. The name, Nativity of Our Lord, is a celebration of a birth, the birth of Jesus. St Gianna gave her life to give birth, the birth of her daughter, Gianna Emanuela.
---
Many women, longing to conceive a child, have come to the Shrine to touch and venerate St. Gianna's gloves and ask for her intercession. God has granted many of them new life. There have also been many other kinds of answered prayers. St. Gianna holy cards & pamphlets in English and Spanish are available at the shrine.

Pilgrimages
are welcome at the Shrine. For information about pilgrimages, call 215-657-3101 or send email to:
info@saintgianna.org